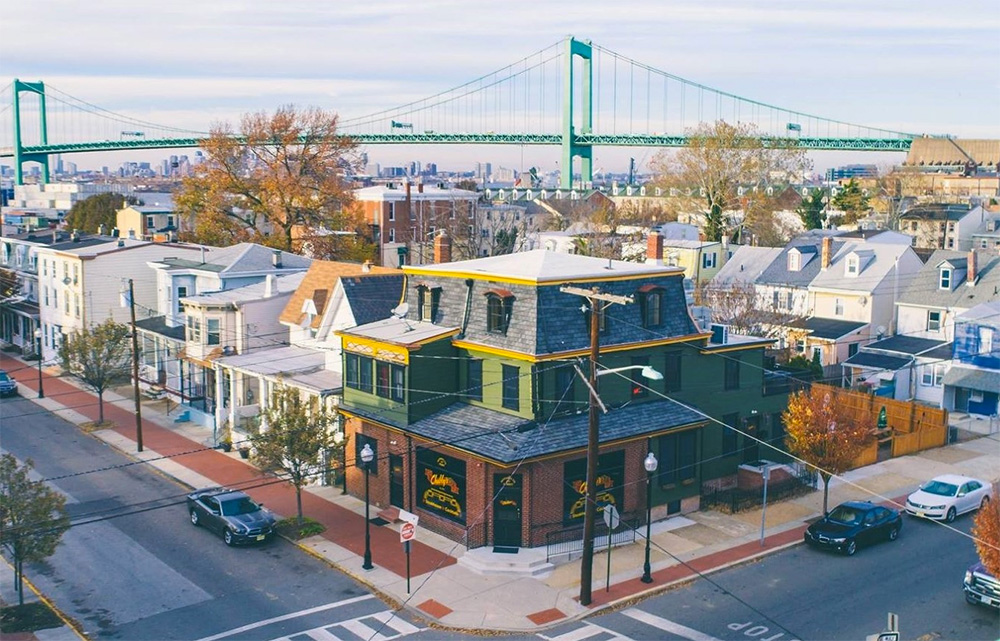 South Jersey's legendary restaurant, Chubby's 1½ Hearth, has been reborn in historic Gloucester City, New Jersey. Reopened in March 2015 as Chubby's 1½ Hearth Steakhouse, Chubby's has become a premier dining destination taking its rightful place as one of the finest steakhouses in the Philadelphia area. Founded in 1933 by Joseph "Chubby" Stafford, this post prohibition institution became famous for its food, 1½ shots mixed drinks, and live entertainment.
Established in the time-honored tradition of a classic American steakhouse, Chubby's offers an experience equal to the 20th century charm of New York City steakhouses. With its full menu of traditional cuisine, accoutrements, and cocktails, Chubby's has everything you would come to expect from a restaurant of this distinction.
Chubby's occupies a century-old building of exceptional vintage character. Formerly a pharmacy and doctor's office, the space has been transformed into an elegant Dining Room complete with an Art Deco Style Bar and original restored tin ceilings preserving its prohibition-era speakeasy feel.